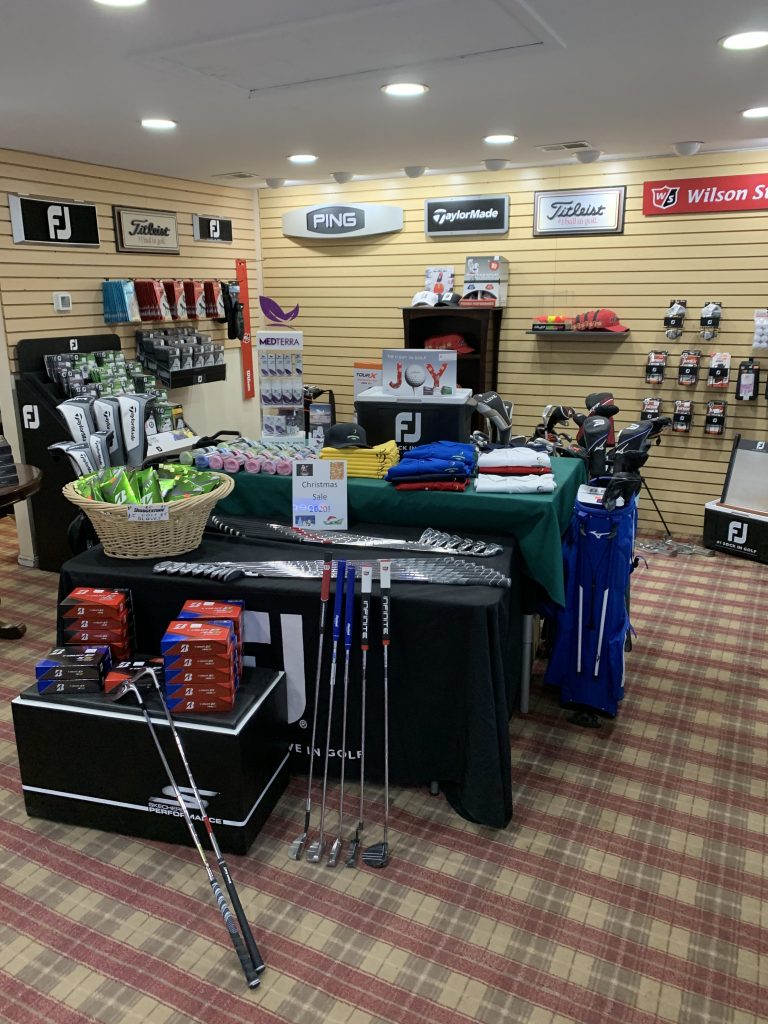 Custom Club Fitting Available!
Severna Park Golf Center is your local custom club fitting expert. We carry all the major club brands and our PGA staff are all experts in club fitting. Using the latest in launch monitor technology our staff can maximize your distance and accuracy! Call or stop in to see one of our Golf Professionals to schedule your custom fitting session.
Not ready to be fit, but just curious? We also have available a large selection of the latest demo clubs for you to try. And throughout the season we schedule company run demo days … Yes, Nike, Cobra, Titleist, PING, etc will send their own tech representative to our facility to help fit you to the nth degree along with our expert staff! Check our website for dates and times!
Our Fully Stocked Pro Shop
Along with the above mentioned clubs, we stock a full line of golf merchandise — balls, bags, gloves, shoes, hats, towels, golf books and DVDs. Stop in to see our newly stocked Pro Shop and check out our competitive prices.